Does assessment work when it is done over the internet?  The short answer is yes!
The main takeaways of this article include:
Confidential videoconferencing and telephone appointments are available

Teleneuropsychology works to get accurate information about cognitive status

We recommend telehealth over waiting for in-person because the benefits clearly outweigh the potential drawbacks

Pros & Cons List (below)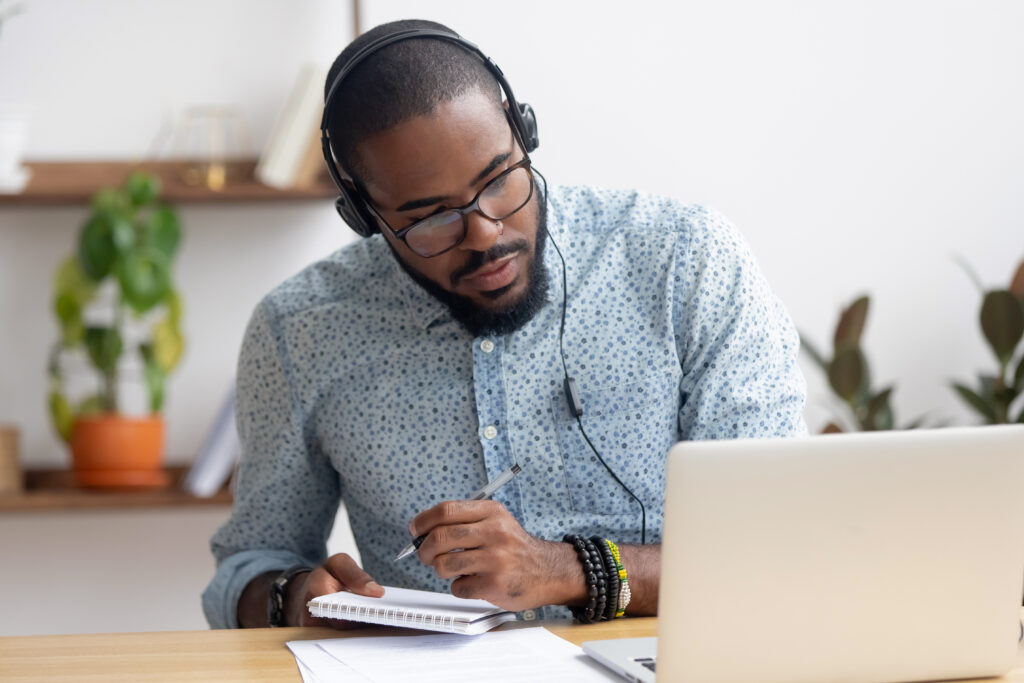 The providers and staff at San Francisco Neuropsychology care very deeply about the well-being of our patients.  We want to do our best to keep you safe and healthy, which is why our in-office appointments have been suspended since San Francisco instituted its shelter-in-place order in March. 
Some patients have declined the alternate services we offer via videoconferencing because they're worried they will not get the same experience as an in-person visit.  These worries are understandable.  We are highly social beings, used to being in direct contact with each other.  It feels good to be able to look your doctor in the eye and experience their reassuring presence when you or your loved one needs assessment or guidance.  We actually feel the same way!  We miss having people come in, but we feel very strongly about still supporting the mental and cognitive health of our patients while maintaining physical distancing.  That's why our services are still available through telehealth.  We primarily use the HIPAA-compliant version of Zoom, which is password-enabled and a totally secure way to protect your confidentiality during your appointments.
Another concern patients may have is whether providers can still do a good job if they don't actually see a person face-to-face.  Validity refers to how well we can measure what we need to through an assessment.  Most of our tests were created to be used in-person, so we do not yet entirely understand how valid, or accurate, our findings are when these tests are undertaken on videoconferencing or over the phone.  However, we have evidence that neuropsychological assessment can be a powerful tool in patients' ability to understand what their diagnosis is, what their likely prognosis may be, what to expect in terms of recovery or continued decline, and what are the most targeted interventions that will help an individual. 
Because we, your providers and our governing bodies (e.g., APA, IOPC), believe this procedure to be so useful, research is being rapidly conducted to help us better serve your neuropsychological needs via telehealth.  Recent research is consistently finding that teleneuropsychology enables us to get high quality, valid data to inform diagnosis and treatment planning (1,2).  Studies are guiding us in selecting appropriate tests to use, because some are better suited for videoconferencing than others.  There are some potential drawbacks, including possible technology disruptions, confidential concerns, and reduced ability to observe you as closely as is possible in person.
Examples of people we can serve through teleneuropsychology:
Our elders who do or may have dementia (3,4)

,

Culturally and linguistically diverse populations (5,6)

,

Adults who are not comfortable with technology

Children and adolescents (7,8)

,

People with problems with (9)

:

Memory

Attention and Concentration

Language

Learning

Changes to their normal cognition

And more!  Call us today for a free 15-minute consultation with a provider.
Attending an appointment on our encrypted Zoom platform is best.  Providers can still see you, and you can see them.  We find that we are still able to develop that doctor-patient relationship this way, probably because we take the time to listen to your concerns and genuinely want you to feel like you're still getting good care.  We also do a comprehensive intake and gather much of the same information we would if you came into the office.  For more information, please take a look at our article, How to Have a Great Telehealth Session, to get a sense of what to expect during your appointment.  Please also feel free to contact our excellent staff to discuss your needs and concerns, so we can help you determine whether teleneuropsychology is right for you.
Pros and Cons of Using Teleneuropsychology
Pros
Able to get services and treatment while sheltering-in-place

Valid results

Easier accessibility to services

Easy to schedule appointments

Readily available technology support

Always interactive
Cons
Less information about body language than in-person testing

Possible confidentiality issues with patient's home environment

Possible cyber breaches due to insecure internet connection

Interruptions in service due to poor wifi connection
References
1. Galusha-Glasscock, J. M., Horton, D. K., Weiner, M. F., & Cullum, C. M. (2016). Video teleconference administration of the Repeatable Battery for the Assessment of Neuropsychological Status. Archives of Clinical Neuropsychology, 31(1), 8-11. doi: 10.1093/arclin/acv058.
2. Brearly, T. W., Shura, R. D., Martindale, S. L., Lazowski, R. A., Luxton, D. D., Shenal, B. V., & Rowland, J. A. (2017). Neuropsychological test administration by videoconference: A systematic review and meta-analysis. Neuropsychological Review, 27, 174-186. doi: 10.1007/s11065-017-9349-1.
3. Cullum, C. M., Weiner, M. F., Gehrmann, H. R., & Hynan, L. S. (2006). Feasibility of telecognitive assessment in dementia. Assessment, 13, 385-390. doi: 10.1177/1073191106289065.
4. Wadsworth, H. E., Dhima, K., Womack, K. B., Hart, J., Weiner, M. F., Hynan, L. S., & Cullum, C. M. (2017). Validity of teleneuropsychological assessment in older patients with cognitive disorders. Archives of Clinical Neuropsychology, 33(8), 1040-1045. doi: 10.1093/arclin/acx140.
5. Vahia, I. V., Bernardo, N., Camacho, A., Cardenas, V., Cherner, M., Depp, C. A., Palmer, B. W., Jeste, D. V., Agha, Z. (2015). Telepsychiatry for neurocognitive testing in older rural Latino adults. American Journal of Geriatric Psychiatry, 23(7), 666-670. doi: 10.1016/j.jagp.2014.08.006.
6. Wadsworth, H. E., Galusha-Glasscock, J. M., Womack, K. B., Quiceno, M., Weiner, M. F., Hynan, L. S., et al. (2016). Remote neuropsychological assessment in rural American Indians with and without cognitive impairment. Archives of Clinical Neuropsychology, 31(5), 420-425. doi:10.1093/arclin/acw030.
7. Waite, M., Theodoros, D., Russell, T., & Cahill, L. (2010). Internet-based telehealth assessment of language using the CELF-4. Language, Speech, and Hearing Services in Schools, 41, 445–458. doi:10.1044/0161-1461(2009/08-0131).
8. Hodge, M., Sutherland, R., Jeng, K., Bale, G., Batta, P., Cambridge, A., Detheridge, J., Drevensek, S., Edwards, L., Everett, M., Ganesalingam, K., Geier, P., Kass, C., Mathieson, S., McCabe, M., Micallef, K., Molomby, K., Ong, N., Pfeiffer, S., … Silove, N. (2019). Agreement between telehealth and face-to-face assessment of intellectual ability in children with specific learning disorder. Journal of Telemedicine and Telecare, 25(7), 431–437. https://doi.org/10.1177/1357633X18776095.
9. Marra, D. (2020). Systematic review of teleneuropsychology [manuscript in preparation]. Departments of Clinical Health Psychology and Neurology, University of Florida.